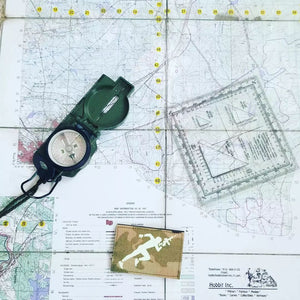 Join us at DeWitts for basic land navigation training in preparation for the team match on May 20th. We will be using the Military Grid Reference System. Maps will be provided. A compass and protractor can be provided for the class if you coordinate before hand. There is also a Night Shooting Class the night before!
Date: February 26th, 9am-4pm
Location: DeWitt's Outdoor Sports 443 Jimmy Carriker Road Ellerbe, North Carolina 28338
Dress appropriate for the weather, you will be in a classroom and in the woods. Bring lunch.
Topics covered:
Map reading
Point plotting
Compass use
Pace count