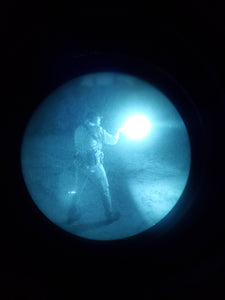 This class is not for beginners. If your equipment is not zeroed or you are new to night shooting under white light or IR, do not sign up for this class. 

Date: October 7th, 8pm-11pm at DeWitts Outdoor Sports, 443 Jimmy Carriker Road Ellerbe, North Carolina 28338.
Equipment: You will need your centerfire rifle and pistol with magazines, eye and ear protection, and all appropriate equipment for night operations. Expect to do some walking and be able to operate away from your vehicle, in both open and wooded terrain, rain or shine. Do not bring M855 Green Tip ammo. No refunds after one week out.